Billing Information
View and/or pay your bill online
SSVEC offers our members the option to view and/or pay your bill on-line using a credit card/bank account.
PLEASE NOTE: PAYMENTS MAY POST THE FOLLOWING BUSINESS DAY. All online payments are handled through NISC's Smart Hub, our online payment system provider.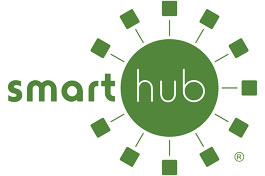 For billing problems or questions please contact us
By Phone: View the phone numbers for the different SSVEC Offices.
By Email: Email our Customer Service representative directly. (You may not receive an response until the next business day)
For the Rate Schedule: View the current Rate Schedule.
---
Billing Payment and Collection of Accounts
Meters are read and billed at approximately the same date each month. There may be some variation in number of days of service due to weekends, holidays and weather conditions.
Bills are due on the due date printed on the front of the bill. Any payment not received within this timeframe shall be considered delinquent and could incur a late charge, service disconnect and additional deposit, in accordance with SSVEC's tariffs. Customers who are unable to make a payment in a timely manner (due to unforeseen circumstances) are urged to contact their local office to discuss possible payment arrangements.
A service charge will be added to the amount due for each field trip collection action taken. To reinstate a disconnected account, the current bill plus service charges and all outstanding balances must be paid. Additional deposits may also be charged.
A service charge will be assessed for each returned check, returned automatic bank draft, or declined automatic credit card deduction. If you have any questions concerning your account or if you need information or advice about safety, saving energy, or any other electric utility matter, feel free to call us.
---
Regulation
The rules, regulations and rates under which the cooperative provides electric service have been approved the Arizona Corporation Commission, 1200 West Washington, Phoenix, Arizona 85007, phone – 602-542-4251. The cooperative requests an opportunity to reply to all consumer inquiries first. Questions and unresolved complaints may be referred to this state regulatory agency.
---
How to read your bill
With the cost of living getting higher, everyone is conserving costs somewhere. But do you know how much electricity you are using, and how much you are being charged for it? Your bill or statement should tell you what you need to know, but sometimes it is hard to understand. Here is an easy guide to help.